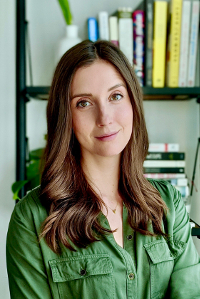 Naturopathic Medical Intern
Liza is a 4th-year Naturopathic Intern at the Canadian College of Naturopathic Medicine. She is passionate about educating and empowering women to take control of their health. Clinically, this translates to treating hormonal imbalances from menstrual cycle irregularities to prenatal care to menopausal symptoms. Currently, she is on a fertility focus-shift helping couples on their fertility journey whether natural or assisted, to achieve healthy pregnancies.
Liza graduated from the University of Waterloo with an Honours Bachelor of Science degree in Kinesiology with a Human Nutrition minor before attending the Canadian College of Naturopathic Medicine. She also works as a research assistant for a company dedicated to providing high-quality information to women about their menstrual cycles and reproductive health.
She is an avid cook, volleyball player and beach lover. She is looking forward to working under Dr. Deanna's guidance and learning from the incredible team at Sage Naturopathic Clinic over the next 4 months!