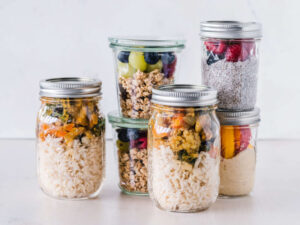 Preparing nutritious meals and avoiding last-minute meal pickups, which are far too often calorie heavy and void of nutrients, is essential for a healthy lifestyle. It provides your body with energy for the whole day, enhances your focus and boosts your immunity.
For many of us, meal planning may feel like an overwhelming task in our fast-paced lifestyle. If you need some help with meal ideas, preparing a shopping list and organizing meal prepping, don't worry! We are here to support you with our family-friendly meal planning program so you can not only organize and run your family schedule, but also save some time for yourself to relax and re-charge!
Each month, we are going to share with you a 7-day meal plan focusing on nutritious meals made with accessible seasonal ingredients.
Here is what the meal planning booklet includes:
Meal planning schedule for 7 days
Detailed recipes with pictures
Grocery List
Daily Prep Guide
Helpful tips and simple strategies for implementing healthy eating habits
The Meal Planning with Sage monthly plans are available for a fee $30.
Seasonal packages are available in January (Winter Package), April (Spring Package), July (Summer Package) and October (Fall Package) for a fee $75. By purchasing a package, you will also gain access to our nutritionist Marianna Duba's private Facebook group where she will be answering questions and providing further support on a daily basis.
Are you ready to revisit your eating and cooking habits and introduce some changes that will make chores in the kitchen easier for you? Then let's start meal planning together!
Get access to the meal plan here: https://mailchi.mp/7452ce53a87d/meal-plan-may-2020