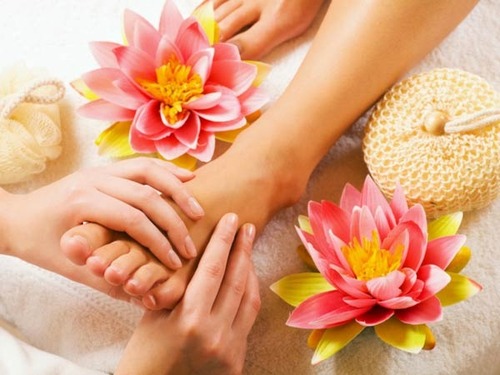 Treat yourself to the benefits of reflexology, which is
not only a relaxing way to unwind,
but also has excellent health benefits!
Some of the benefits of reflexology are:
Improved circulation
Stress relieving
Improved detoxification
Encourages homeostasis, which in turn stimulates healing in the body
What to expect:
A $60.00 session will last up to an hour and includes a foot soak and wash and a luxurious after treatment lotion rub. Shorter sessions available 15-30 minutes at a rate of $1/minute.
Some situations in which reflexology is not recommended:
Clients on medication for high blood pressure
Pregnancy
Pitted edema
Any foot infections such as plantar warts or athlete's foot
For further information, please email Sandra Cross at sandra@thesageclinic.com