What is counselling?
Counselling is an opportunity for a person, couple or family to talk to a professionally trained therapist about the difficulties they are experiencing. These discussions occur in the context of a supportive, non-judgmental therapeutic environment and are typically focused on thoughts, feelings, and behaviours. The counsellor's role is to listen attentively and to offer support, advice and new perspectives on the issue.
Common reasons why people seek counselling:
Self esteem and feelings of unworthiness/inadequacy
Body image concerns
Emotional impact of health issues
Depression, chronic feelings of sadness, guilt or shame
Anxiety and the tendency to overthink
Difficulty managing stress or emotions
Grief and loss
Issues pertaining to gender and sexual identity
Dealing with past or current trauma
Life transitions (shifts in career, relationships)
Relationship difficulties
Challenges of parenthood
Difficulties with addiction (substances, gambling, or sex addiction)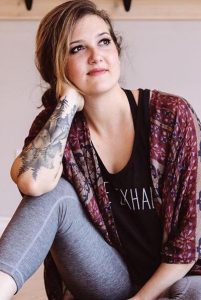 What can I expect when I see Jessica for counselling?
I offer Trauma Therapy for survivors of childhood abuse who have experienced sexual, physical or emotional abuse, neglect and/or addictions. Trauma Therapy is not an easy or short process. I share skills and knowledge needed to begin walking alongside your trauma, instead of against it. As every person is unique, my therapeutic approach will be different for every individual. Trauma can make us feel powerless. Healing our trauma, takes our power back. I am queer-identified, non-monogamy/poly friendly and strive to offer an open-minded, comfortable, safe(r) space to process traumas. Evening appointments are available.

My practice includes components of Trauma-Centered Exposure Therapy and psychoeducation on the nervous system and Attachment Theory to create unique and individualized approaches for each client. I share trauma education throughout the sessions because the more we understand about our trauma, the less scary and overwhelming  it becomes.

You are welcome to schedule a free 15-minute meet and greet where we can meet in person, or over the phone, to determine fit. I can answer any questions you may have about Trauma Therapy and my style. I look forward to hearing from you! www.alongsidetrauma.ca