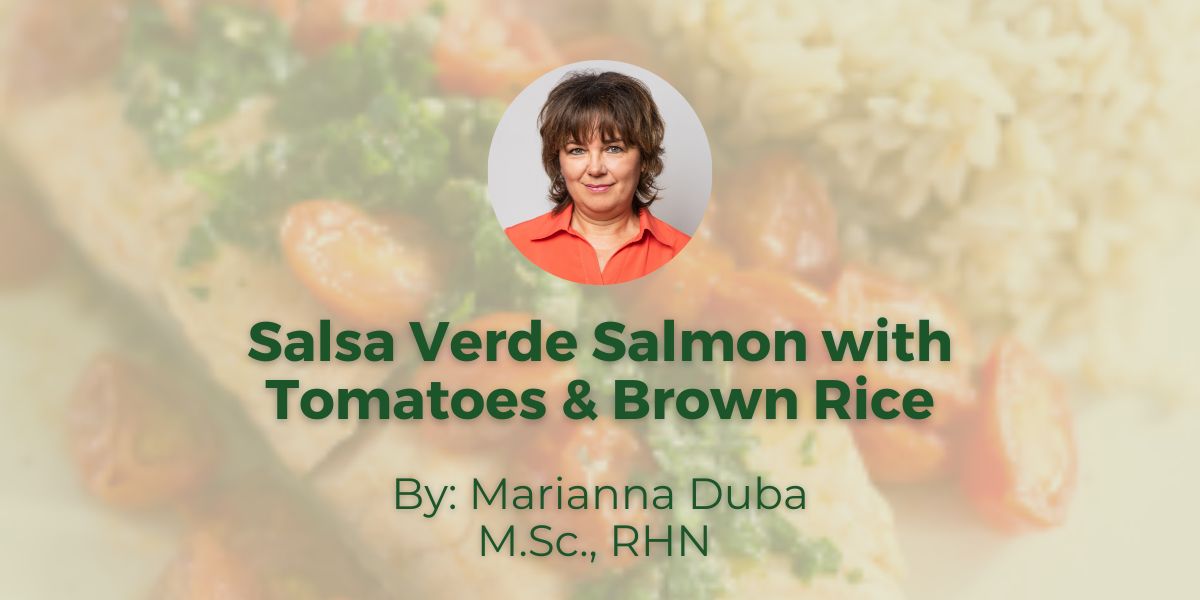 Trying to increase healthy fats in your diet. This recipe offers 37% of your daily recommended fat intake, most of which is omega-3 fatty acids from the salmon and omega-9 fatty acids from the olive oil.
INGREDIENTS (for 2 servings):
1/2 cup Brown Rice (dry, uncooked)
2 tbsps Extra Virgin Olive Oil (divided)
10 ozs Salmon Fillet
2 cups Cherry Tomatoes (halved)
1/2 tsp Sea Salt
1 tbsp Capers
1/4 cup Parsley (finely chopped)
1 tbsp Apple Cider Vinegar
DIRECTIONS:
Cook the brown rice according to the directions on the package.
About 15 minutes before the rice is done cooking, heat half the olive oil in a large pan over medium-high heat. Add the salmon, tomatoes, and salt. Cook for 3 to 5 minutes each side, or until fish is cooked through.
Meanwhile, combine the capers, parsley, vinegar and remaining olive oil. Mix well.
Divide brown rice onto plates and top with salmon and salsa verde. Enjoy!
NOTES:
No Brown Rice – Use basmati rice, jasmine rice, quinoa, couscous or cauliflower rice.
Leftovers – Keeps well in the fridge for 2-3 days.
No Capers – Use olives instead.