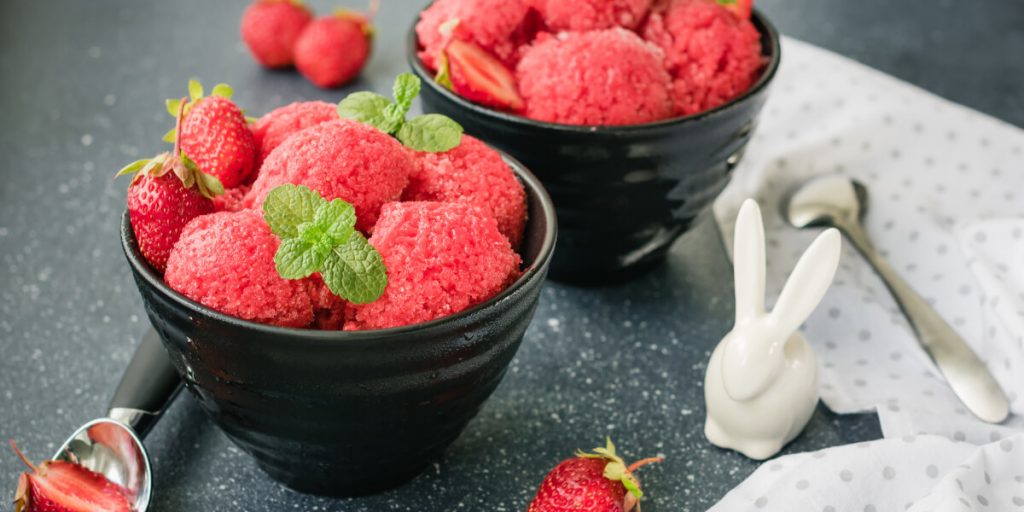 A great way to enjoy a serving of fruit and get 40 mg of vitamin C. Whip up before dinner, chill in serving cups and enjoy after dinner or make and serve immediately to enjoy as a soft serve sorbet. This is a great healthy alternative to ice cream!
2 medium oranges
1/4 cup honey OR 1 tsp stevia leaf powder/liquid
16 oz frozen strawberries (approx 3 cups)
Add first 2 ingredients to a blender. Blend on low until liquid. Add strawberries and blend to desired consistency.
Source: Blendtec Frozen Desserts