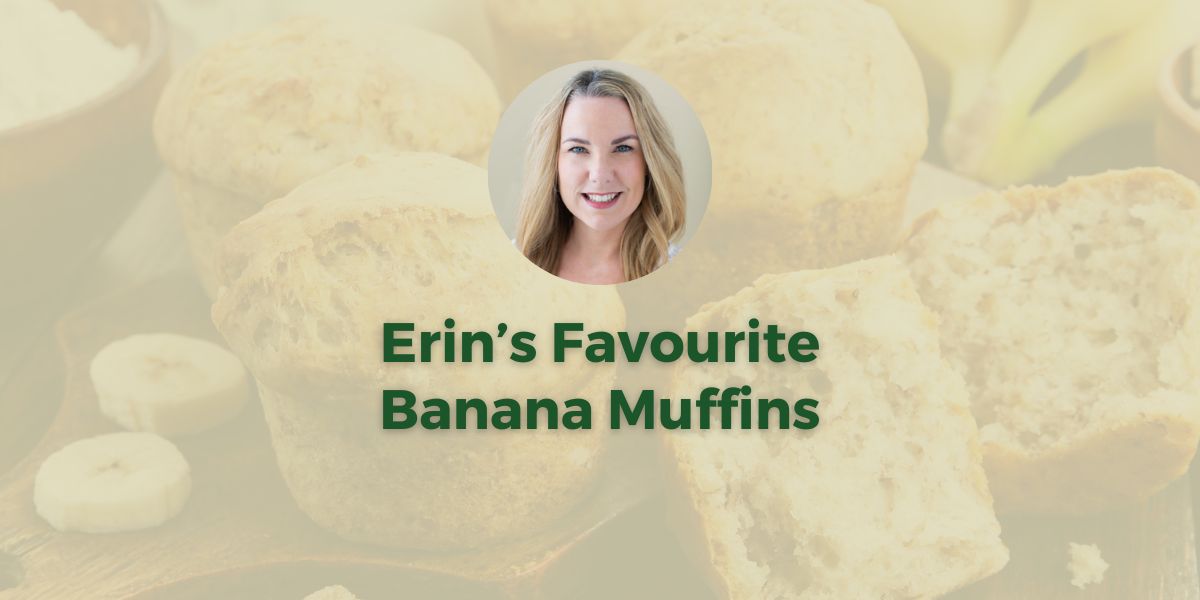 Ingredients:
3 large bananas
¾ cup white sugar
1 egg
1 tsp baking soda
1 tsp baking powder
½ tsp salt
1-½ cup all purpose flour
⅓ cup melted butter
Directions:
Mash bananas. Add sugar and slightly beaten eggs.
Add the melted butter.
Add the dry ingredients and bake 375℃ for 20 minutes.
Tips:
Erin substitutes the butter for ⅓ cup of applesauce and 1 tbsp of melted butter. She also
likes to add chocolate chips.