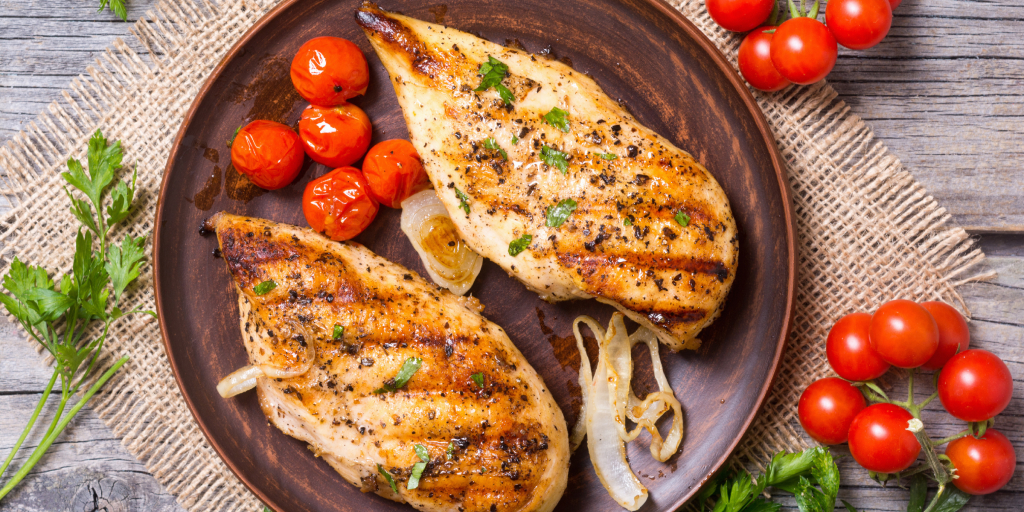 The second half of summer is already here, and with it, the school year is fast approaching. Many of you may start looking for some nutritious lunch box ideas, so today, we are sharing two child-friendly recipes that will provide energy throughout the day, enhance concentration and strengthen their immune system.
Younger kids love cut-up foods, so anything you pack will more likely be eaten if it is in bite-size pieces. They will enjoy mini-pitas or wraps, such as the Mango & Guacamole Chicken Wrap below, in small pieces held together with a toothpick.
Mango & Guacamole Chicken Wrap (5 minutes, 5 ingredients)
Ingredients (for 1 serving):
1 tbspGuacamole
1Brown Rice Tortilla
1 1/2 ozsChicken Breast, Cooked (shredded)
¼ Mango (peeled, sliced)
1/16 head Green Lettuce (chopped)
Directions:
Spread on the guacamole onto the tortilla. Add the chicken, mango, and green lettuce. Roll up the tortilla tightly and enjoy!
For the always hungry pre-teens and teenagers who require not only nutrients but calorie-dense meals to keep up with their active lifestyle, you can reheat dinner leftovers such as soups, stews, chilli or pasta and pack these in a thermos. Try out this One Pot Taco Pasta which your family will love for dinner and you can pack the leftovers in their lunch bag next day:
One Pot Taco Pasta (40 minutes, 14 ingredients)
Ingredients (for 2 servings):
1 tsp Extra Virgin Olive Oil
5 1/3 ozs Extra Lean Ground Beef
1 1/3 stalks Green Onion (finely chopped)
2/3Garlic (cloves, minced)
1/3 tspCumin (ground)
1/3 tsp Chili Powder
1/16 tspSea Salt
1/3Tomato (large, diced)
2 2/3 tbsps Frozen Corn (thawed)
2 2/3 tbsps Black Beans (cooked, from the can)
1/3Red Bell Pepper (diced)
3/4 cup Chicken Broth
1/3 cup Salsa
2/3 cup Brown Rice Pasta Shells (dry, uncooked)
Directions:
Heat oil in a large skillet with a tight-fitting lid over medium-high heat. Add the beef, and break it up with a wooden spoon or spatula as it cooks. Once it is cooked through and no longer pink, drain any excess drippings.
Add onions and garlic to the pan with the beef and cook for 3 to 5 minutes or until onions are translucent.
Add cumin, chili powder, salt, diced tomato, corn, black beans and bell pepper to the pot and stir to incorporate with the meat. Cook the vegetables for 2 to 3 minutes.
Stir in the broth, salsa and pasta. Bring everything to a boil, then cover and reduce heat to medium-low. Let simmer for 12 to 15 minutes or until pasta is cooked through and tender. Stir every 3 to 4 minutes as it cooks, to ensure the pasta isn't sticking to the bottom of the pan.
Remove from heat, divide into bowls and serve immediately. Enjoy!
Notes:
Leftovers – Refrigerate in an airtight container for up to three days.
Serving Size – One serving equals approximately 1 1/2 cups.
No Ground Beef – Use ground chicken or turkey instead.
Vegan & Vegetarian – Swap the ground meat out for cooked lentils.
Optional Toppings – Grated cheese, sour cream, avocado, fresh lime, cilantro or extra salsa.
Likes it Spicy – Stir in a chopped jalapeno and a pinch of cayenne with the other vegetables and spices.
No Brown Rice Pasta Shells – Use any other type of pasta or pasta shell instead like whole wheat penne or chickpea fusilli.
About Author
Marianna is a multilingual holistic nutritionist (English, Hungarian, Slovak) offering nutritional consultations for individuals and families as well as corporate wellness lectures and workshops about a variety of nutrition-related topics. Prior to her interest in natural nutrition, she worked in the field of Molecular Biology. She earned her Master of Science degree... About Marianna